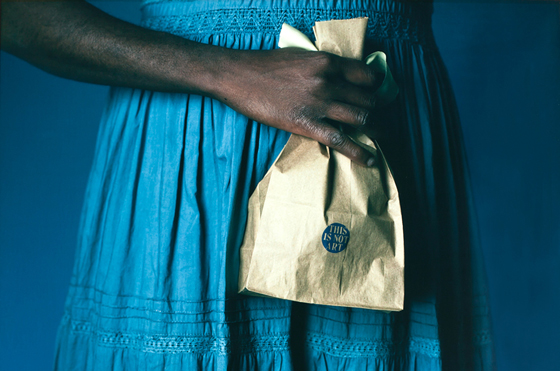 "Performative and oral traditions are very important in Cuba. In Santeria rituals the presence of the body is overwhelming, totally overwhelming.
I don't compare my work to the intense performance that happens in some of the rituals but of course it is informed by them, this is definitely a source I use. I know how powerful a body is, just in being there.
I don't announce my performances, they happen"
"Yoruba culture is one of the main components of santeria and one of the main cultural components of Cuba.
There is no denying how important white Spanish culture has been to Cuba but black culture is a very significant chunk of what constitutes Cuba as a nation"
Maria Magdalena Campos-Pons
Matanzas, Cuba, 1959