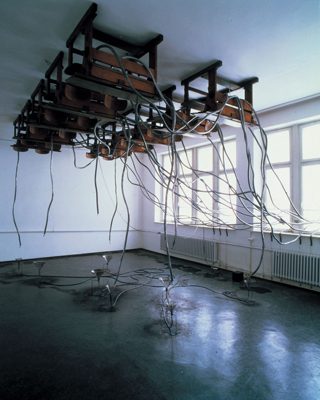 "Quello che mi interessa è l'anima degli oggetti, non la loro meccanica"
"My machines are not washing machines or cars. They have a human quality and they must change.
They get nervous and must stop sometimes. If a machine stops, it doesn't mean it's broken. It's just tired. The tragic or melancholic aspect of machines is very important to me.
I don't want them to run forever. It's part of their life that they must stop and faint"
Rebecca Horn
Michelstadt, Germania, 1944