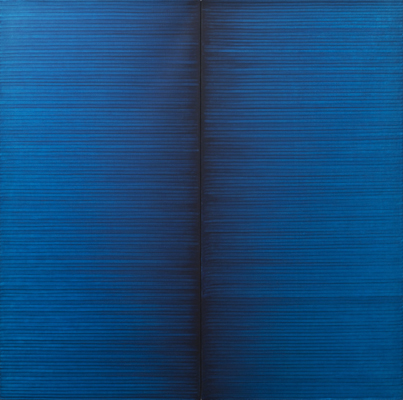 "I free writing from sense and highlight its structure, its skeleton, the nude sign, the sign that is such and does not refer back to anything but itself.
It refers to the energy reserve, the initial drive, the source-giving urge,the desire to reveal itself, to emerge from the secret, closed place of night.
Non-verbal writing, writing that remains in silence, original truth. Writing becomes image, a manifestation of being, of being there, in the absolute without form.
An open text. A text for all.For those who know how to read and for those who do not know how to read. I shift from the literature to the visual art"
Irma Blank
Celle, Germania, 1934